Cutler Blog
The Fed Meets Expectations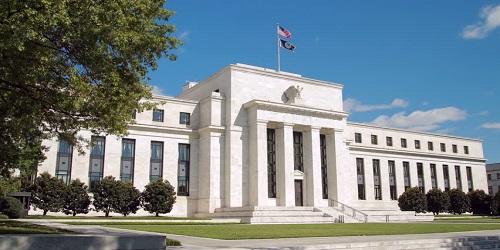 If the Fed raises rates when everyone expects it does it count as raising rates? Well, the bond market may not think so as it saw rates decline while stock markets generally moved higher. It appears that the widely anticipated rate hike by the financial markets resulted in a dud rather than a bang. Yes, the Fed did raise rates to a range of 0.75% to 1%, but it is apparent that the markets were bracing for a much more hawkish tone from the Fed. Maybe the latest forecast by the Federal Reserve Bank of Atlanta of a 1Q 2017 GDP of 0.9% or the recent drop in oil prices had an impact on the Fed tone, however, whatever it was the market is not fearing a rapid increase in rates in the coming months.
"It is important for the public to understand that we're getting closer to reaching our objectives," Fed Chair Janet Yellen said during a post-meeting news conference. If only we knew what exactly they were. Regardless, it is important to also realize that this Fed will see a dramatic change over the next 6-12 months. So, whatever their thoughts or inclinations, eventually they will become lame ducks and all eyes will be focused on who President Trump will choose to fill the three vacant seats, and ultimately choose to run the Fed and the future of the Central Bank.
CATEGORIES
ARTICLES BY YEAR/DATE
Disclaimer
These blogs are provided for informational purposes only and represent Cutler Investment Group's ("Cutler") views as of the date of posting. Such views are subject to change at any point without notice. The information in the blogs should not be considered investment advice or a recommendation to buy or sell any types of securities. Some of the information provided has been obtained from third party sources believed to be reliable but such information is not guaranteed. Cutler has not taken into account the investment objectives, financial situation or particular needs of any individual investor. There is a risk of loss from an investment in securities, including the risk of loss of principal. Different types of investments involve varying degrees of risk, and there can be no assurance that any specific investment will be profitable or suitable for a particular investor's financial situation or risk tolerance. Any forward looking statements or forecasts are based on assumptions and actual results are expected to vary. No reliance should be placed on, and no guarantee should be assumed from, any such statements or forecasts when making any investment decision.