Lifestyle Portfolios
We believe that our history as institutional investors provides the foundation for a robust approach to wealth management. No two individuals share the same goals, risks, and cash flows. We will work with you to identify a portfolio designed to achieve your goals. Our financial planning tools help to guide this decision, but we understand the relationship between you and your Financial Advisor, is what makes this advice meaningful.
Our Process
Cutler's investment team constructs portfolios using analysis grounded in Modern Portfolio Theory. Our Portfolio Managers create investment solutions that are based on an efficient frontier; a graphical representation of risk vs. return. The result are portfolios that are designed to mitigate expected risk, based on the historical returns and correlations of various asset classes. In other words, a combination of investments designed to smooth portfolio volatility according to your desired risk.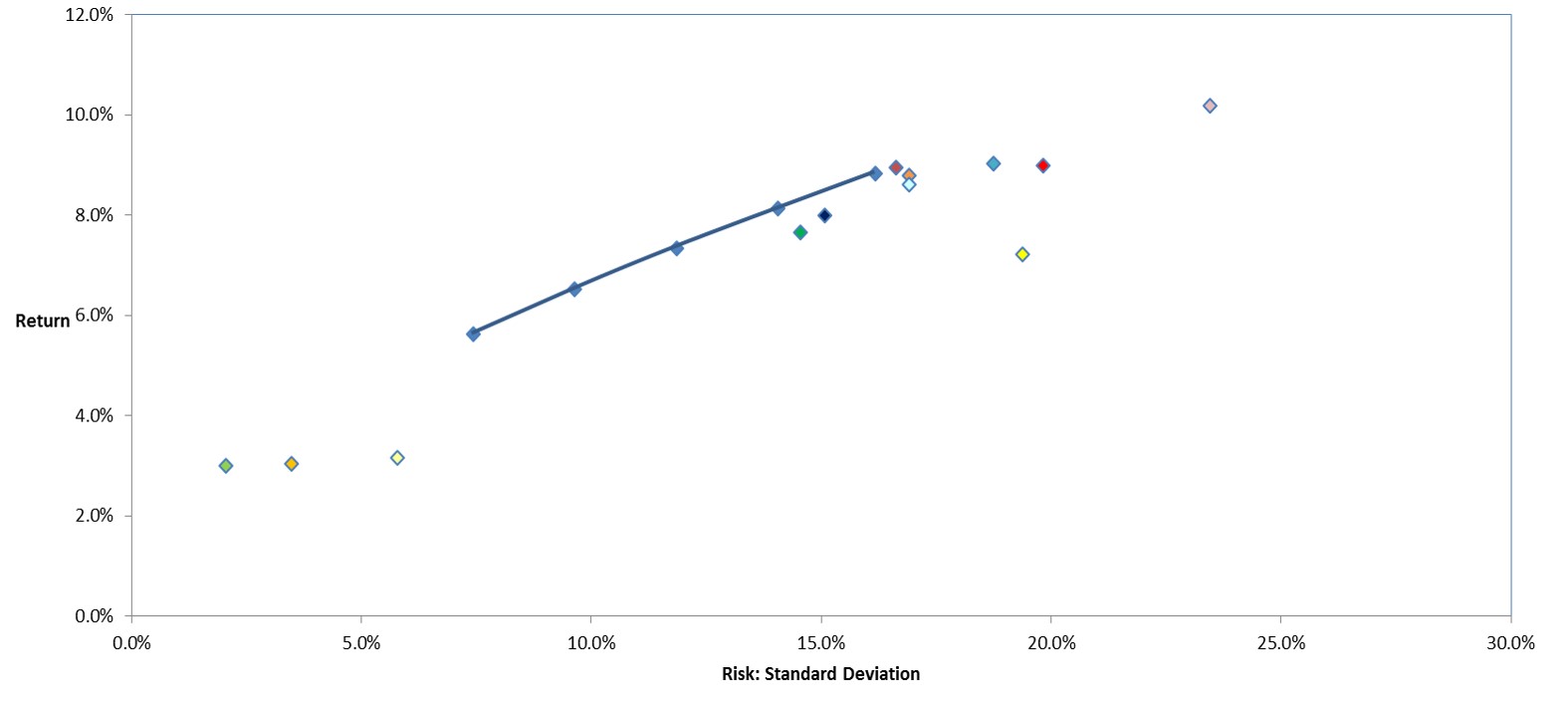 This is shown as a sample for illustrative purposes only and is not based on any specific portfolios or performance. It should not be assumed as investment advice or a recommendation to invest in any type of securities.